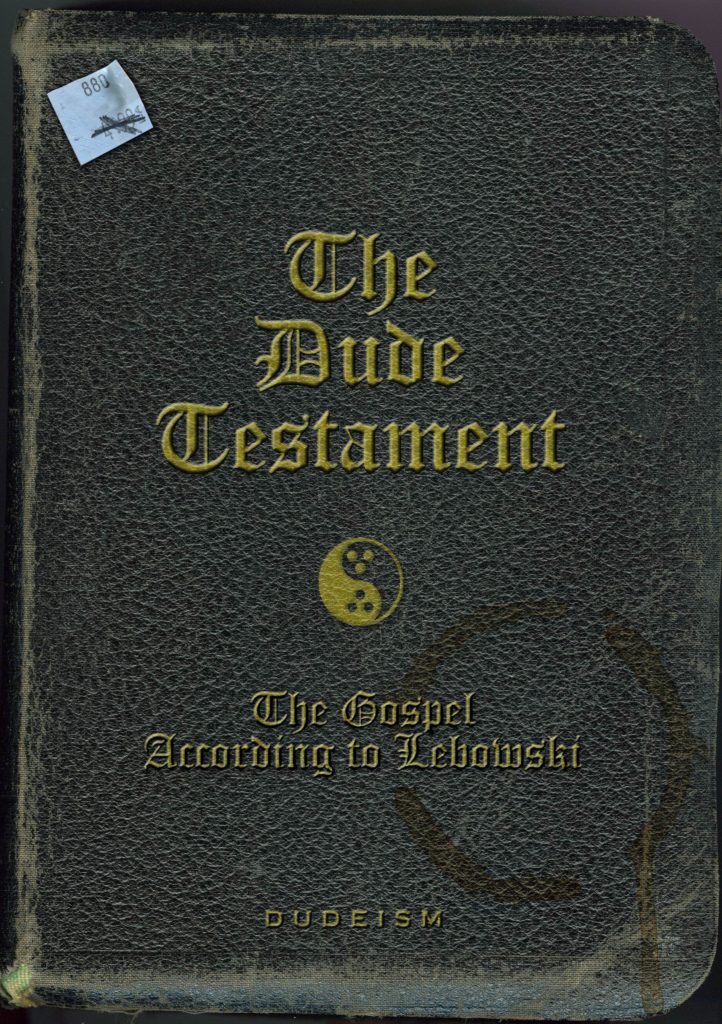 The Dude Testament is basically the first and longest chapter of our book The Abide Guide. It helps to explain The Big Lebowski, showing why the film is so philosophically and spiritually powerful and relevant.
Please download the ebook for free here:
Read online at Abide University
You can learn more about The Abide Guide here.
You can also get ordained as a Dudeist Priest!