Want to delve deeper into Dudeism? We've got a lot of stuff for you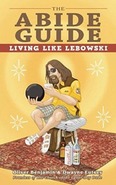 to kick back and read:
Our online publication. Hundreds of articles by our Dudeist priests to help keep your mind limber.
A far out Dudeist self-help book written by the Dudely Lama (Oliver Benjamin) and the Arch Dudeship (Dwayne Eutsey), illustrated by Brandon Yarwood.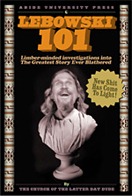 Brand new annotated version available! And the original, unannotated version is now free. Our Dudeist translation of the Tao Te Ching of Taoism.
Over 80 contributors helped tie this book together. With 40 deep and thought provoking essays and over 60 illustrations, there's a whole lotta Lebowski.
Collection of Dudeist wisdom throughout history, with 30+essays and illustrations by the Dudely Lama.
A phantasmagoric and philosophical novel written by the Dudely Lama many years ago. Sort of a prelude to Dudeism: a humorous commentary on religion and spirituality.
For people who haven't yet discovered the Dude Way, our annotated and free versions of the Tao Te Ching can help introduce them to ancient Dudeism (a.k.a. Taoism).
There's more far out stuff on the way!
We've also got the Dudeist take on Deuteronomy: Duderonomy
And some funny Dudeist self help books that haven't yet been written.
More to come, especially once we get Abide University (an institution of higher learning) off the ground. Got a book you think would be right for us? Visit our new "ruglishing" house, Abide University Press.