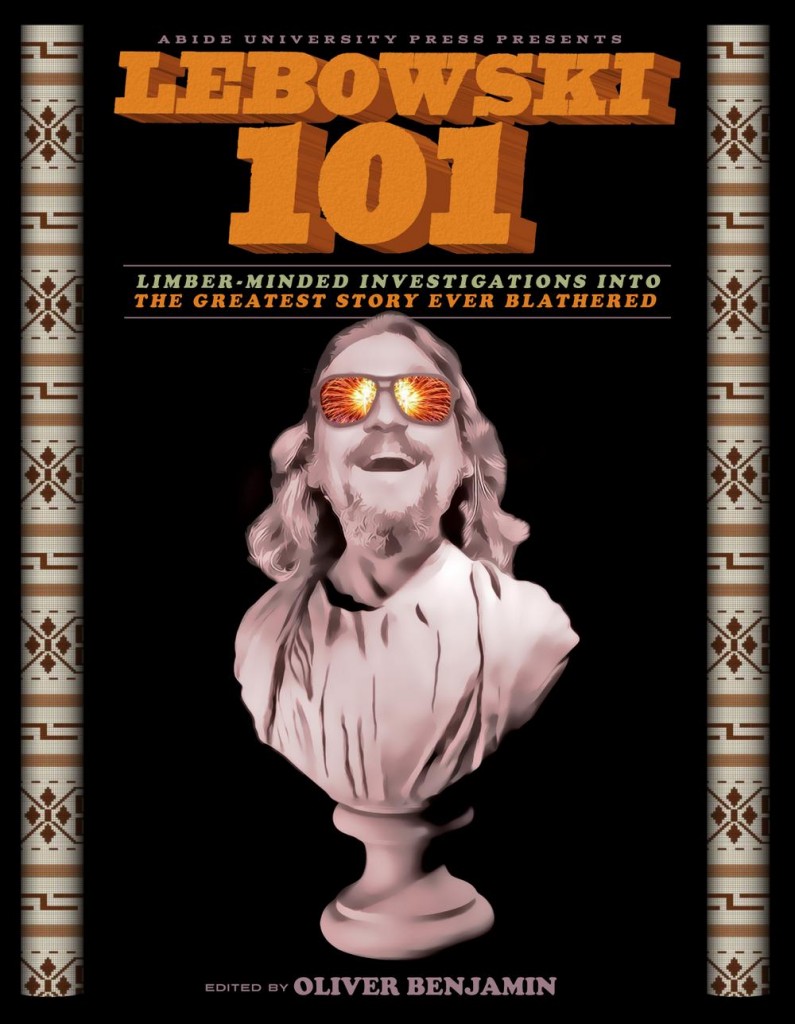 Don't remember much from college? Well, now you can have the necessary means for a, necessary means for a higher education.
Lebowski 101 is our own book of scholarly investigations into the Big Lebowski phenomenon.
This is the first book published by Abide University Press and will help get Abide University, our forthcoming and far out center of Dudeist learning off the ground.
With over 40 essays covering a wide range of subjects, Lebowski 101 provides immeasurable insight into the Greatest Story Ever Blathered from limber-minded writers, scholars, and bums. No human paraquat were involved in this project.
Fifty world-class illustrators have also contributed art to illuminate this "finishing-my-coffee"-table book. (Sort of: it's paperback, but it's big.)
Available on Amazon.com in both print and Kindle (ebook) formats.
You can also get it as part of our Dudeism Book Bundle!