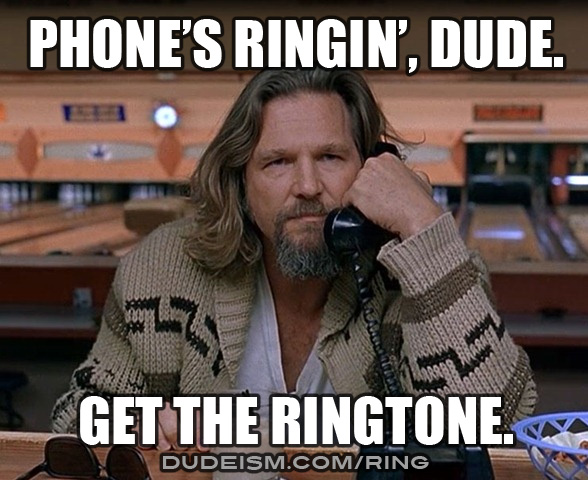 Download these to your phone and use them for ringtones, alert sounds, or what-have-you.
On a computer? After clicking the link, download the file by clicking on the down arrow.
On a phone? Try long-pressing the link and waiting for a download option to appear.
Phone's ringing, Dude! (extended)
Phone's ringing, Dude! (regular)
Careful man, there's a beverage here, hey!
Duder, his Dudeness, or El Duderino
This isn't 'Nam. This is Bowling. There are rules
You're entering a world of pain
This aggression will not stand
Give me the ringer, chop chop!
Note: Different devices deal with sound files differently. iPhones are particularly challenging when it comes to installing ringtones. You might try installing a free ringtone app to help you.