About Abide University Press
Despite the awesome-sounding name, Abide University Press is not a publishing house. Rather, we are a stamp of approval for books which we feel help promote the philosophy of Dudeism.
Books selected by Abide University Press are self-published by their authors but promoted at Abide University, the educational wing of The Church of the Latter-Day Dude (Dudeism).
In the future, the AUP site will be located at abideuniversity.com/press.
Do you have a book submission? We are looking for books on the following topics:
The Big Lebowski

Dudeism

Taoism

Epicureanism

Zen

Philosophy of living taught via pop culture

The Slow Movement

Simple Living

Entrepreneurship

Practical psychology

Pragmatic approaches to increasing quality of life

Anything along these lines
Please email us at the address provided here, with "AUP Submission" in the subject header.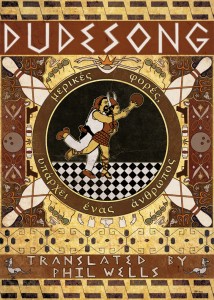 Books published:
Dudesong by Phil Wells
Holy Shit! by Oliver Benjamin
Soon to be published:
Lebowski 101, edited by Oliver Benjamin
The Tao of the Dude, by Oliver Benjamin
Other Dudeist books:
The Dude See Scrolls – Novels inspired and influenced by Dudeism, by William Fielder