Amazon Tee Shirt Shop temporarily closed

Because of Amazon.com's COVID-19 policy, they've shut down custom tee shirt sales. Hopefully they'll be back online soon. In the meantime, please visit our Zazzle shop.
Awesome Dudeism Tee Shirts now available at Amazon.com. Each shirt comes in men's, women's and youth styles, in lots of different sizes, and 5 different colors. Free returns! Click on the image or link below to see more info. Many designs are also vailable in the UK and Germany at amazon.co.uk , amazon.de and other European and Japanese amazon sites (search for "dudeism.com" in the amazon searchbar).
Many designs are also available at our Zazzle store, and on a much wider array of products.
To save on shipping in the UK, please check out our UK Spreadshirt shop.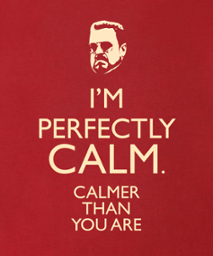 I'm Perfectly Calm, Calmer Than You Are Tee Shirt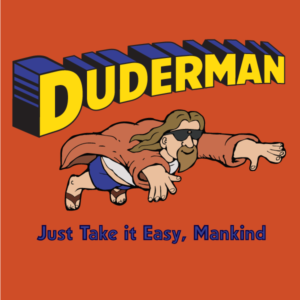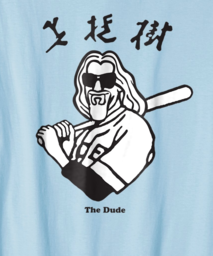 The Dude Kaoru Betto Mash Up (parody of the shirt the Dude wears in the film)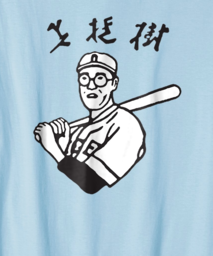 Kaoru Betto Tee Shirt (like the one the Dude wears in the film)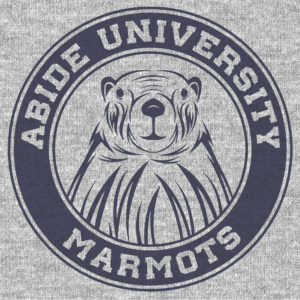 Abide University Marmots (visit Abide University to get a free degree!)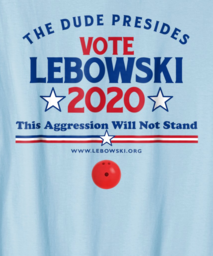 Vote Lebowski 2020 (Light colors / Dark Colors / Red or Green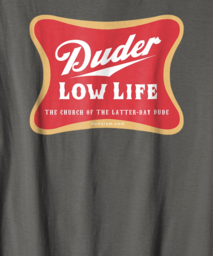 Duder Low Life Tee Shirt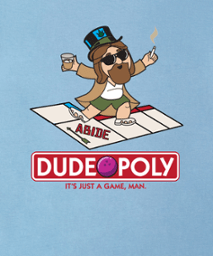 Dudeopoly Tee Shirt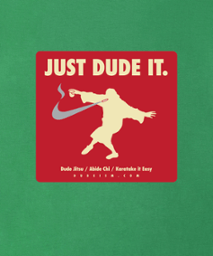 Just Dude It Tee Shirt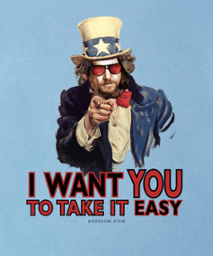 Dude I Want You to Take It Easy Tee Shirt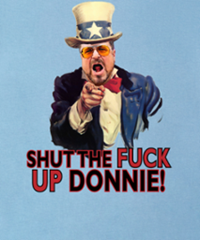 Walter Shut the Fuck Up Donnie Tee Shirt
Lebowski ransom note tee shirt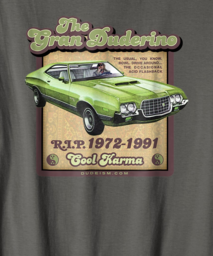 The Gran Duderino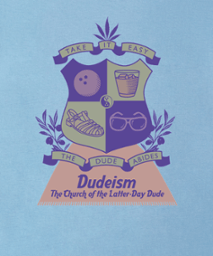 Dudeism Coat of Arms Tee Shirt
Dudeism Hope Tee Shirt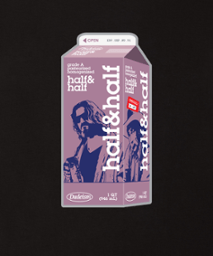 Dude and Bunny Half and Half Tee Shirt (double sided!)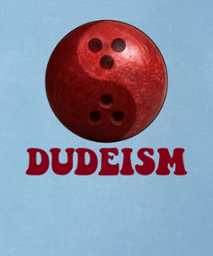 Dudeism 3D Bowling Ball Tee Shirt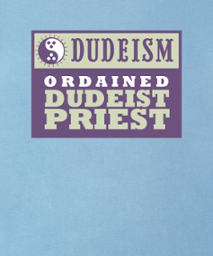 Ordained Dudeist Priest Tee Shirt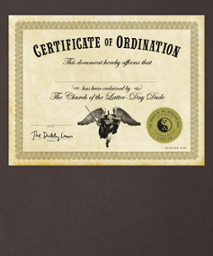 Certificate of Ordination Tee Shirt
(You can customize it with your name and ordination date with a permanent marker.)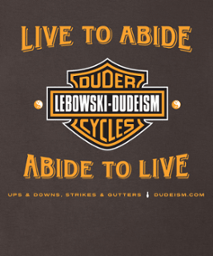 Live to Abide, Abide to Live Tee Shirt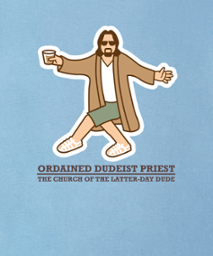 Ordained Dudeist Priest Dancing Tee Shirt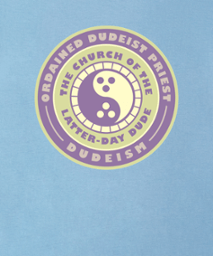 Ordained Dudeist Priest Emblem Tee Shirt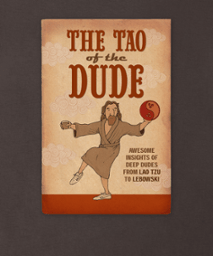 The Tao of the Dude Book Cover Tee Shirt
Property of Dudeism Copasetic Department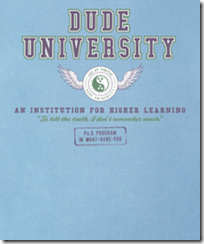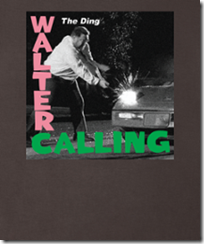 Walter Calling Clash Parody Shirt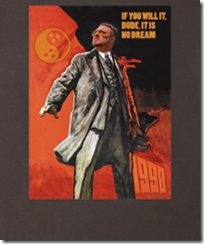 Walter/Lenin Dudeist Propaganda Tee Shirt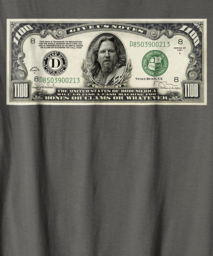 Where's the Money Lebowski $1100 Dollar Bill Tee (Only on Zazzle)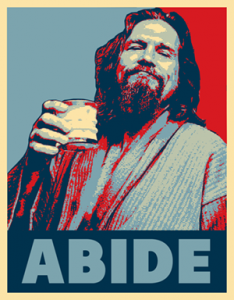 Hope to Abide Dude Tee Shirt (temporarily offline)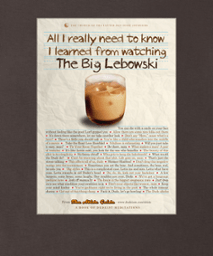 All I Really Need to Know I Learned From The Big Lebowski (Temporarily unavailable)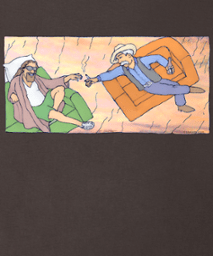 The Creation of Dude Tee Shirt (temporarily offline)