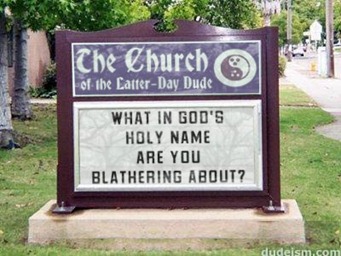 Hey want to give a Dudeist shout out to the world? Now's your chance.
Just use our fabulous new Dudeism Church Sign Generator! Download the image and send it to your friends. Or post the image on your Facebook wall.
It'll make the whole durn human comedy just a little funnier.