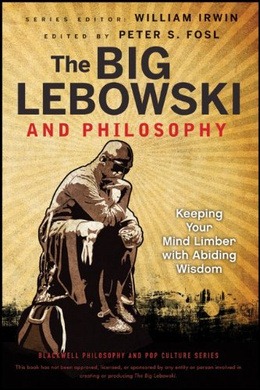 Win a Free Book!
Last year we had a great contest where we gave away copies of Adam Bertocci's phenomenal book, Two Gentlemen of Lebowski to lucky entrants who answered our question: "What do you dig about The Big Lebowski?" We posted all the answers (anonymously) here. Good times.
Now we're going to do the same with The Big Lebowski and Philosophy (edited by Peter S. Fosl). It's a far out collection of deep essays about the film by smarter fellers than ourselves!
Only this time, the question is:
"What have you learned from The Big Lebowski?"
Fifty people who answer this important question will receive free copies of this deep collection of essays about The Dude and his compeers.
Entries will also be shown on the site in the same way, but they'll be anonymous, so you can be totally honest.
Winners will be contacted by June 25, so this contest won't last long. If you want a free book, please make sure to have a think, limber up your mind and crack this case!