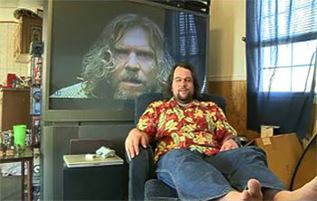 Remember those guys from the UK who are working on a documentary about Dudeism? Well they've got something to show for their peregrinations through the south of the U.S. – a cool mini-version of what's to come.
Interestingly, a lot of the Dudes in the video have a noticeable affinity for guns. Of course, although it seems that most Dudeists have a tendency to be on the pacifist side, there are plenty of Walterish Dudes out there too. And that's cool. That's cool. As long as they don't practice unchecked aggression, we're not going to split heirs here. Everyone featured seems very dude-at-heart.
Pretty cool to see some real life Dudeists out there in their natural habitats! Looking forward to seeing more.
Click to In Search of the Dude to see the video!