Make a Little Lebowski Urban Achievers Certificate for yourself or your friends! Then share it with the world! Either 1) click on like, or 2) save the image to your computer and then upload it somewhere or 3) copy the link in your browser and post it somewhere.
Get ordained as a Dudeist Priest!
LEBOWSKI 101
Our scholarly book of Lebowski theory
. With over 80 contributors! In both print and Kindle format.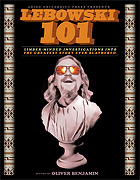 Get connected with other Dudeists at our
Facebook Page
, our
Twitter page
, our
Forum
, our
Reddit page
, or our
Official Publication
.
Dudeism on Facebook:

Our Dudeist Self-Help book. Really ties the ruminations together, man.
Order now!
.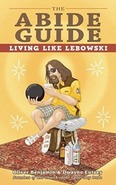 Abide Guide on Facebook