Make your own Dudeism Church Sign! Enter four lines of text, by hitting return after each line. Then share with your friends! Either click on like, or save the image to your computer and then post it somewhere or copy the browser address above and post it somewhere.
Remember – if you don't hit return after each short line the text will just disappear off the side of the sign. You can also skip lines by hitting return.
LEBOWSKI 101
Our scholarly book of Lebowski theory
. With over 80 contributors! In both print and Kindle format.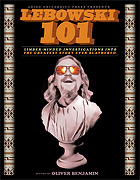 Get connected with other Dudeists at our
Facebook Page
, our
Twitter page
, our
Forum
, our
Reddit page
, or our
Official Publication
.
Dudeism on Facebook:

Our Dudeist Self-Help book. Really ties the ruminations together, man.
Order now!
.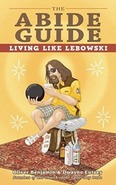 Abide Guide on Facebook