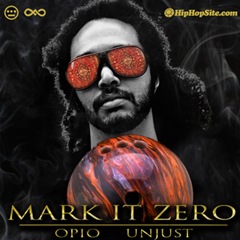 Followers of our official publication, The Dudespaper probably recall that we've posted a couple links to cool Lebowski-inspired music mashup mixes. You can see articles about them here and here.
Well, we've found another cool one called "Your Name's Lebowski", and though the creator needs to feed the monkey and is charging a few bucks for it, you can also listen to the full preview (albeit watermarked by a lady's voice saying "preview" – which oddly, is on beat and sounds good with the song). It's brilliantly meditative in parts. You can use it for your daily Dudeitation ritual.
Even more impressive, hip hopsters Opio have released an entire album inspired by Lebowski called "Mark it Zero". If you're looking for a handout, you can download it in its high-fidelity entirety for free, or you can pay whatever you like and zey takes ze money you haff on you und calls it eefen.
We're going to go find a cash machine and then go dance with Saddam and some viking lady.