SORRY DUDES! This company, Kiwi6 removed our ringtones. Until we can put them together again, you can download lots of cool Lebowski ringtones here.
I'm the Dude, so that's what you call me
Careful man, there's a beverage here, hey!
That rug really tied the room together, did it not?…
Short – maybe use for text messages:
To send them to your phone, download the mp3 and then use this page.
LEBOWSKI 101
Our scholarly book of Lebowski theory
. With over 80 contributors! In both print and Kindle format.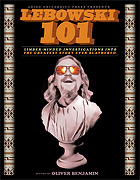 Get connected with other Dudeists at our
Facebook Page
, our
Twitter page
, our
Forum
, our
Reddit page
, or our
Official Publication
.
Dudeism on Facebook:

Our Dudeist Self-Help book. Really ties the ruminations together, man.
Order now!
.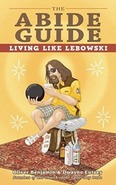 Abide Guide on Facebook